I've broken my self-inflicted blogging hiatus (the usual excuses…daylight work, moonlighting work, working out, family, home shopping) to come back and gush about the newest, most amazing, perfect-timing product out there.
MyColor inspired by Pantone paint! At Lowe's of all places!
For those not in the know, Pantone is a company that, simply put, organized, categorizes, and standardizes color. Many for printers and designers, but it's quickly starting to dabble in home, and this print-rep-by-day/4th-generation-graphic-designer-by-night couldn't be more excited. ESPECIALLY since they were just announced as our home search is ramping back up thanks to the help of a new mortgage lender.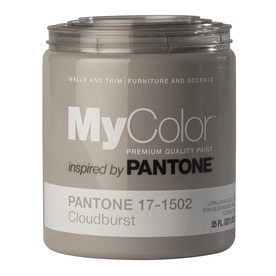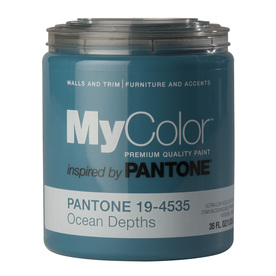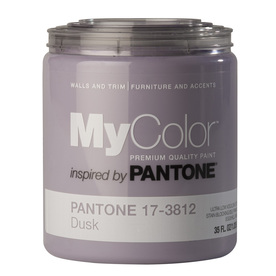 My favorites
The best thing is that these paints are "grab n' go". No mixing, no worrying about getting the wrong color, they're SELF PRIMING - I mean, seriously? 48 colors, ranging from bright
Tomato
to moody
Cloudburst
, in 35oz jars that just beg you to open them and slap some paint on the wall.
Now I just need to find a house to buy, and I'm good to go.