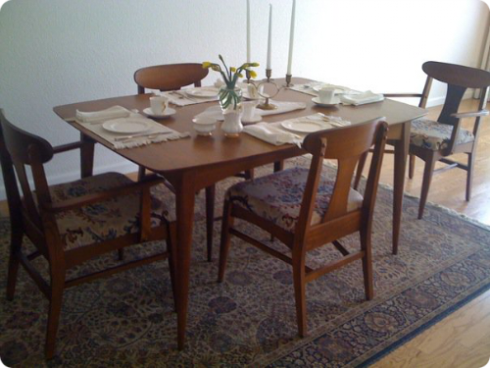 Yeah, be jealous. This mid-century modern beauty is headed into my dining room in about a week. The woman selling it is a friend of my grandma's, as she's had to move into a home. Her realtor wants to keep it staged as long as possible, and I need to clean out our office/dining room/storage/cat play pen to properly house this piece of art.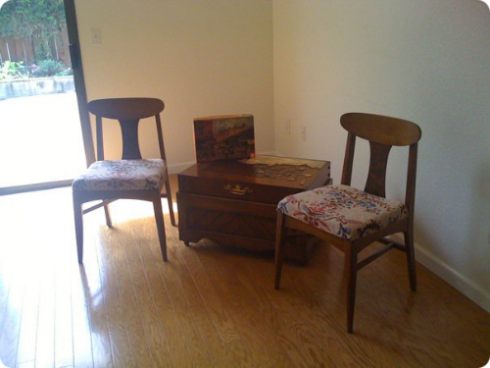 I think I'll reupholster the cushions, just because as funky as the fabric is, it's not exactly our style, and looks like it would collect a TON of cat hair.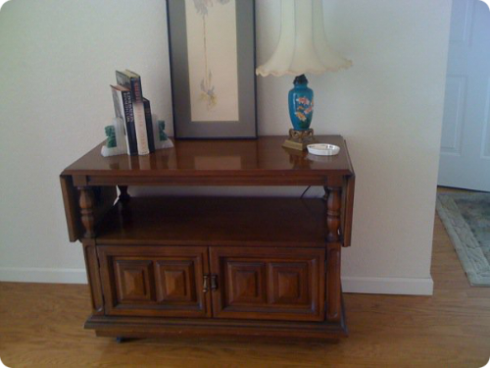 What do you think of this buffet? Kinda ugly, but it has to come with the table. So, I'm thinking about selling it, or painting it. Then selling it. Maybe. Bright blue, perhaps?