Well, the
Quilt From Hell
is finally finished, without any help from this guy: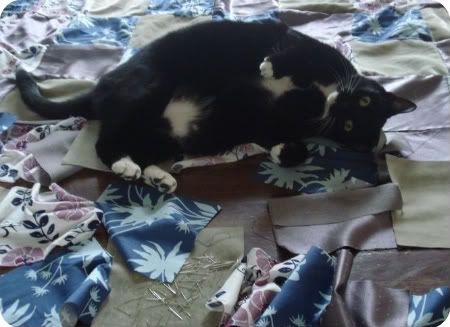 As much as I'm still in love with the color and texture combination, I'm now fully aware that I should have combined them in, say, a collection of throw pillows, rather than trying to create a cohesive unit out of four totally incompatible fabrics. Originally I was just planning on creating a pocket and turning it inside out, then doing simple line quilting over the top, but no. Boyfriend insisted it was too light, just as I was about to finish the last side. So, because I'm so over this thing, and really just wanted to get it done, I pieced together two lightweight fleece blankets and tacked them to the inside.
Then I finished sewing around the edges, flipped it right side out, and quilted straight lines down the middle of the squares. Only one direction, however, because despite being as careful as possible with this clunky, awkward thing, certain fabrics stretched more than others, and I was left with a bubble in the middle. Awesome. Needless to say, no pictures, and it's a great blanket to throw on the floor for baby. Enrich her mind, and crap like that.
Eventually, somewhere down the road I'll tear it apart and quilt it properly, but only after I've beefed up my skill set. You know, using quilting weight fabrics only for a while. Maybe trying a smaller size as well. I'm apparently not a big fan of baby steps.
As I mentioned, my best best friend is pregnant, and I'd LOVE to do a quilt for her baby. She's using my favorite Mendocino line as inspiration for the baby's room, after some not so subtle hints from me. I decided it was too romantic for me, but it works perfectly for her. So maybe I'll finally use that in a baby quilt for her. Precut, yes :)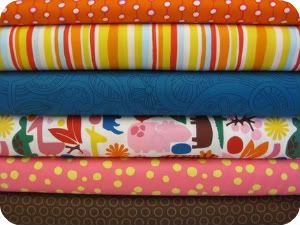 Alexander Henry Zoo Primary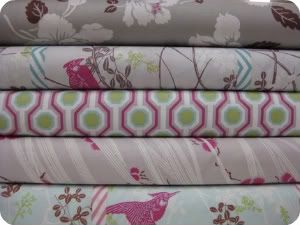 Tanya Whelan Dolce Grey
*actually, this is where I want to go with our bedroom color scheme.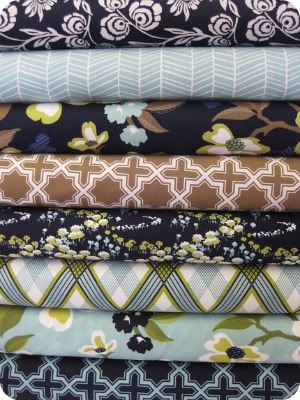 Joel Dewberry Meadow, Lake
*mm, scratch that, maybe this. Hah, all over the place, much?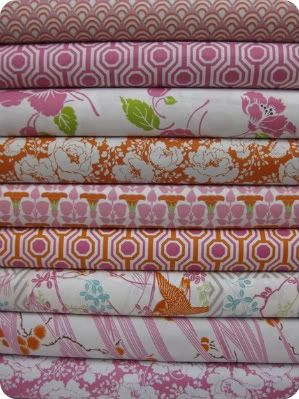 Tanya Whelan, Dolce Pink
*perfect for Delaney's room!
Then of course, you have Moda to make things even easier. The strip width makes me a little nervous, with 2.5" ea, and a 1/4" seam allowance, it doesn't leave much room for error. But this one is sooo pretty. And on sale!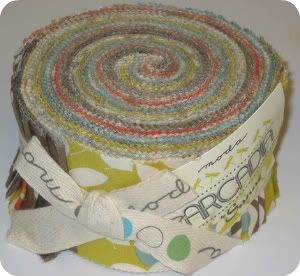 I think someone told me ebay is a good place to find pre-cut fabric, squares even! But I don't see anything that strikes my fancy. I want to make inspired beautiful quilts like
Christina
and use gorgeous fabrics like
Jeni
. The Joann's and Hancock's around here are just not doing it for me. What's your favorite fabric source?