Oh dear. Remember my
quilt from hell
? I blamed all my problems on the beautiful stretchy floral fabric, and after buckling down and piecing another 1/4 of it together last night, I realized the lady is not my problem.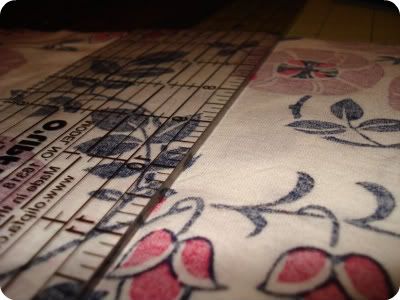 It's that oh-so-soft micro suede. If you get something lined up perfectly, it slides, even WITH 5pins per 7" square. Bitter. From now on, I will only use REAL upholstery fabric to upholster things, cover pillows, or make dog beds. Pinky swear.
Today was the perfectly grey, rainy day I've been waiting for to work on the quilt. It's still NOT done, since piecing takes 4x longer than it should thanks to my obsession with texture. I have a hot-pink flat sheet from a step sister, that matches the hot pink on the inside of the flowers. I don't even know what the finished size is I'm planning on, but it's basically just something for Trevor and I to cuddle under. I was more than happy to sit with piles of fabric on my lap today to keep me warm!
I haven't gotten the laundry room set up yet, so my workzone is currently the living room floor.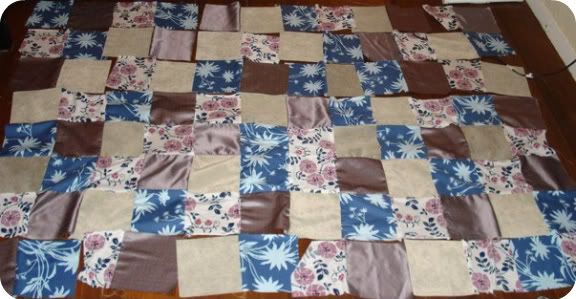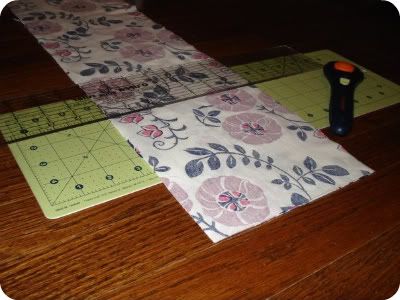 Isn't this gorgeous? It's the color inspiration behind Delaney's room, so I'm going to use it to
make her bumpers
, and maybe some other decorative items around the room (sparingly, of course. No fabric covered lamp bases for me, thx). My only concern is that I bought it from Hancock Fabrics, and I can't find it online. I'm worried it might be gone forever. :(