I didn't realize these things made it around blogs, too!
Making :
plans for Delaney's crib set, homemade.
Cooking :
Eggplant parm. Anybody know a good recipe?
Drinking :
ice cold water
Reading:
Trashy gossip mags left on the plane, that my darling boyfriend brings home every week.
Wanting:
A shirt dress and leggings from American Apparel.
Looking:
at the sunset thru the big living room window.
Playing:
dress up with old clothes.
Wasting:
energy worrying about work drama.
Sewing:
the quilt-from-hell for Trevor and I
Wishing:
I could take off work now, and just focus on my little family.
Enjoying:
my unscheduled weekend.
Waiting:
for Trevor James to come home from work.
Liking:
how clean the house is this week!
Wondering:
when we'll ever paint LaneyBaby's room.
Loving:
the strength of my relationship with Trevor in the face of chaos.
Hoping:
that I can get better hours this week.
Marvelling:
at the miracle of baby making. How is there something 13in long in there?
Needing:
to get out and move this weekend.
Smelling:
the spray starch I use for ironing.
Wearing:
short dress I wore to work. Too hot to put on anything else!
Following:
that new show Hoarders. Makes me feel like a perfect house wife.
Noticing:
that my favorite colors are "in" again. Teals, purples, blues and greens. Yummmm.
Knowing:
we will eventually come out of this financial hole we're in, and we'll laugh about how broke we were.
Thinking:
of how many times I've said the above statement, and seen it come true.
Bookmarking:
more tutorials to get around to.
Opening:
my sewing basket for the first time in weeks.
Giggling:
over Chelsea Lately's round table.
Feeling:
like I might have heartburn later tonight. Oh pregnancy. You made me eat the jambalaya and melon jello.
I swear there'll be a ton of posts this weekend, as Trevor found our charger for the digi camera. I've been without it for about 6mo, and believe me, as a child of the MySpace generation, it was a huge challenge for me. Also, it's supposed to rain, which is of course, when I'm the most productive.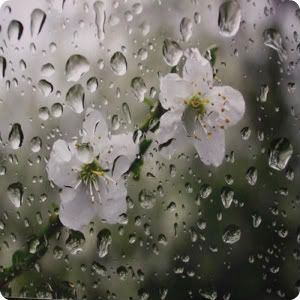 Coming up:
Delaney's fabulous new organized closet
Dining room chair recovery
Finished quilt top
Bread box revamp
Baby shower invites
Trevor's bedside table
Eggplant Parmesan
Office/dining room re-do