Christmas has come and gone, and so has ended my late-night sewing sessions. (Mm, well, for now.)
The living room bore the brunt of the chaos, and we didn't even host the holiday! No, I've just been crafting wildly, and have barely had time to sleep, let alone fold up the ironing board. It seems as if every spare piece of fabric exploded from the various secret hiding spaces, and landed willy-nilly in the common areas. Add to this copious amounts of packaging from baby birthday gifts, and a pile of scored Christmas presents, and well...it wasn't a pretty sight.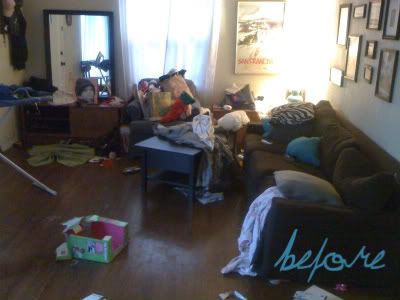 So, before revisiting any Christmas presents from the day before, or even THINKING about posting pictures of the presents I handed out, it was important the baby and I cleaned up.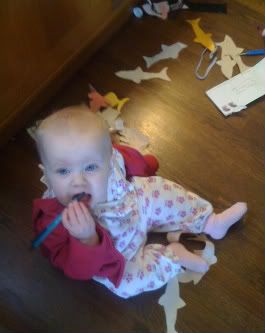 She wasn't much help.
However, we finished within a few hours. I purged ugly fabric I'd been holding on to, color coordinated everything, and even lint-rolled the couch (recently recovered in time for the baby's birthday! Pictures soon.)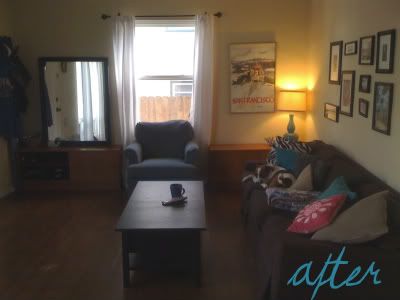 Now, a week of showing off, and bad iPhone pictures can begin!