First up, of my many Christmas gifts, was Trevor's iPad case.
Trev LOVES his iPad. It's perfect for his 2hr BART commute to and from SFO, and the case that came with it was just not up to the task.
Trev is however dubious of my crafting skills. While he's proud of everything I've done, he is skeptical until it's completed. While this is great motivation (like telling me reupholstering the couch in a week before the baby's birthday is "a bit ambitious") it's daunting when making a present for him, knowing it will find its way into a hidden drawer somewhere if he's not thrilled with it.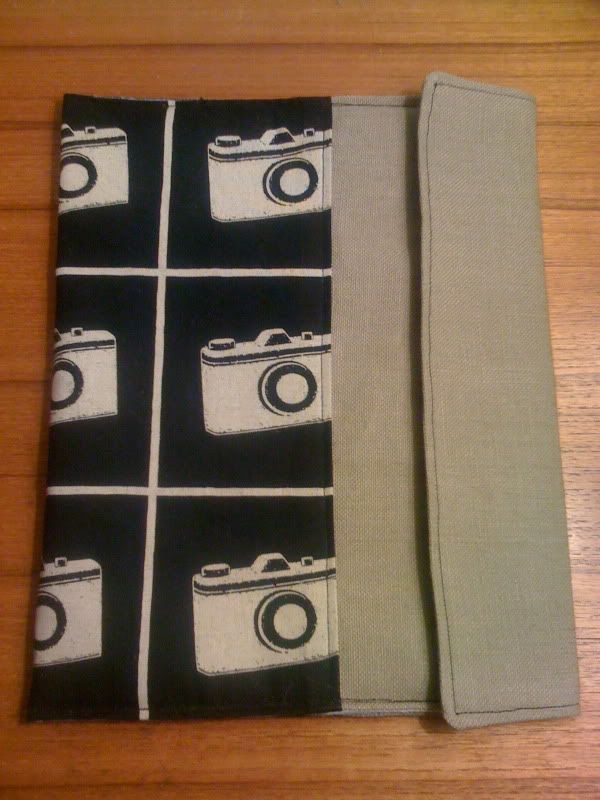 Truth be told, this is the first item I've made him. Luckily, he WAS thrilled at how manly it was! Then, of course, he found a link on
NBCBayArea.com
about how handcrafted tech accessories are
all the rage.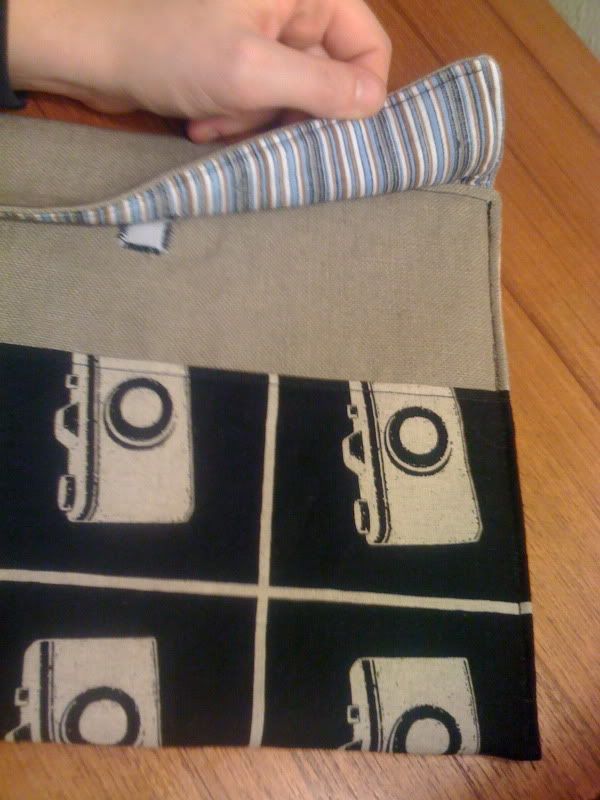 I found
Dixie Mango's tutorial
, made it a bit more manly and boxy, and bought the
Ni-co Camera fabric
during a 10% off all Japanese import fabric sale at
FabricWorm.com
.