No baby yet, but I've been plenty busy getting ready for her. We haven't had any extra cash (do we ever?) so I've been super creative with what I have around the house. Personally I think it makes everything better. I'm careful with the supplies I do have, with precise cutting and a 'slow and steady wins the race' mentality.
First up, that mobile I've been talking about for weeks. Some bright felt, and a couple mock-ups later, I came up with something sweet and simple that I couldn't be happier with. Trevor absolutely loves it as well :) As an extra bonus, I now have a pattern to make some cheap and meaningful Christmas ornaments for family/friends. Giving is something I love most about the season, and now I don't have to worry about showing up Christmas morning empty-handed.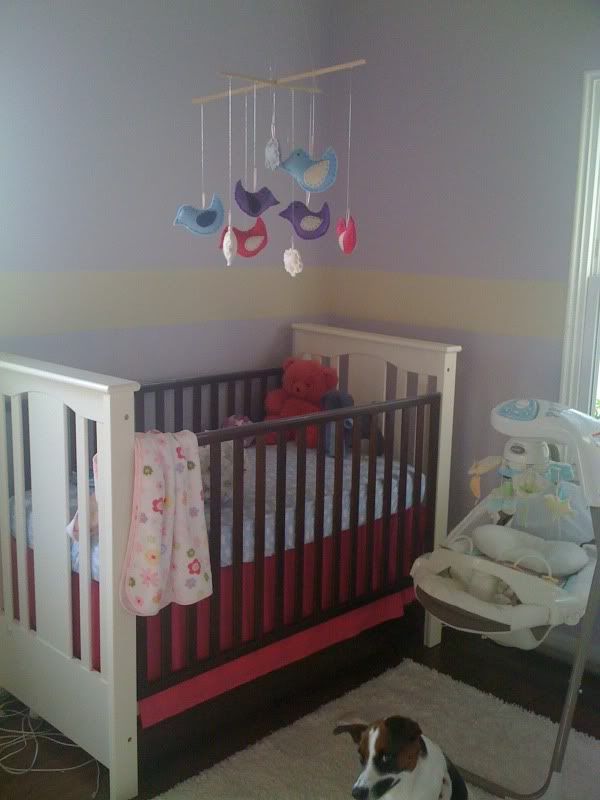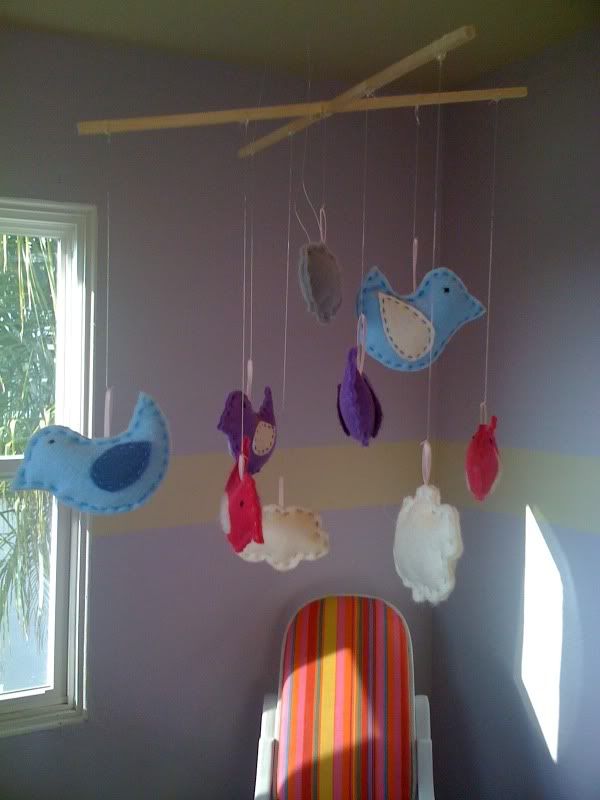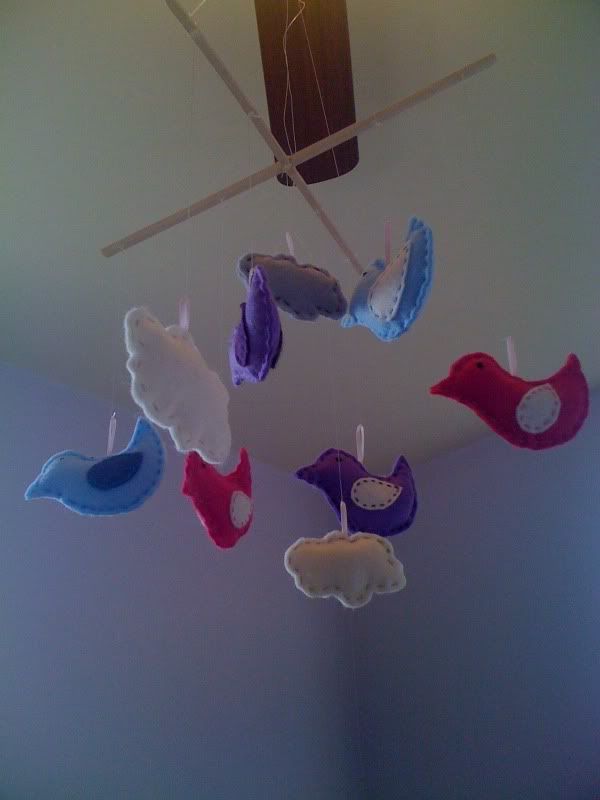 Wait, what's that? Is that a different fabric on the rocking chair? I think it is.... That'll wait for the next post, because my iPhone doesn't take great pictures at night.
*edit* Ugh, sorry about that. This is my first blogger update via iPhone, and first time using my photobucket app. I know those images are size massive. I'll fix @ work tomorrow. -C