I can't afford to do a whole lot in Delaney's room right now, as work is somewhat in turmoil at the moment. So, what do I do? Design with colored pencils. Oh yeah.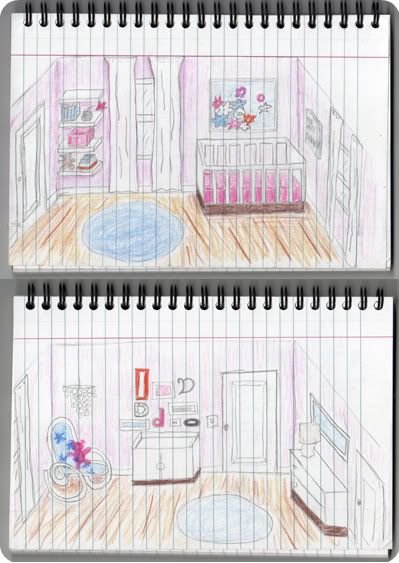 So, my drawing-to-scale skills need some honing, but you get the picture. (Isn't my
rocking chair
awesome, and totally spot on? Hah.) Main colors are obviously the light purple, and light blue, with accents of orange and hot pink to keep things interesting. I have a color board coming soon, it's just all on my laptop, which I of course left at the office this weekend. :-/ The crib is the
Olivia
from Walmart, along with the coordinating changer and dresser. Mom has already promised the crib, so that's checked off the list. Thanks Mama :)
What do you think?